Bland turister och araber: Juho Rissanen på hälsoresa i Biskra 1931
Abstrakti
In 1931, the Finnish painter Juho Rissanen (1873-1950) travelled to the tourist city Biskra in Algeria, then spending there the winter season, a most agreeable time in North Africa. It is situated on the verge of the Saharan desert, and ever since Algeria had become a French colony in the early nineteenth century, the city hosted hordes of tourists. (Algeria became independent as late as in 1962.) Biskra was known for its sulphate baths, which were supposed to improve health. But as several travellers and painters have observed, it was also the perfect spot where to hire a camel and a driver for a journey into an unwelcoming desert. Algerian Sahara had in fact been the target of many earlier nineteenth century Orientalists, and the country's status as a French colony made its sights relatively accessible to foreigners. Rissanen was one of those following in the footsteps of earlier itinerants. The authenticity of the city as the visitors saw it is, however, a complex question. The travellers usually lived at the same hotel near the baths and stayed mostly in the company of each other. The locals in their turn – a travel account of the time explains – were always ready to pose wherever a Kodak camera would turn up, and as a result, costume studies were produced and camels painted. All foreigners regarded camel excursion as the climax of the stay.
In Finland, Rissanen is best known for his late nineteenth- and early twentieth century portraits of Finnish rural types, let be that he later turned to other motifs and techniques. Even today, the latter part of his production is much lesser known than the celebrated highlights. Chronic anxiety about health constantly led the painter to warmer climates; he spent his final years in Florida after having sauntered around the Mediterranean, e.g. Southern France, in the interwar years. 
The aim of my article is threefold: firstly, to investigate Rissanen's motifs for travelling to Biskra; secondly, to show that Rissanen's encounter with the city was purely touristic, in line with its reputation as a travel destination in colonial France; and thirdly, to present its outcome as an example of late Orientalist painting. To sum up, I consider the reception of Rissanen's later art production, in order to situate his Biskra-pictures within a larger context. 
Unfortunately, I have, so far, only been able to locate a handful of watercolours now belonging to Kuopio Art Museum. The Kuopio collection also contains Rissanen's letters to his friend, the physician Emil Suihko, as well as to the art historian Onni Okkonen, among others. In his correspondence, Rissanen lingers on Biskra. The works I have found depict craftsmen sitting in the streets and women wearing colourful, local dresses. Needless to say, even Rissanen proved his love of the desert by drawing camels. It is another matter that these ubiquitous animals of course could be spotted in the streets, too. Interestingly, in an interview made shortly after Biskra and published in a 1931 issue of the Finnish magazine Konstrevyn, Rissanen says very little of why and how he painted in Northern Africa. Virtually, the whole text deals with touristic trivia.
Keywords: Juho Rissanen (1873-1950), Biskra, French Orientalism, tourism, 20th century visual arts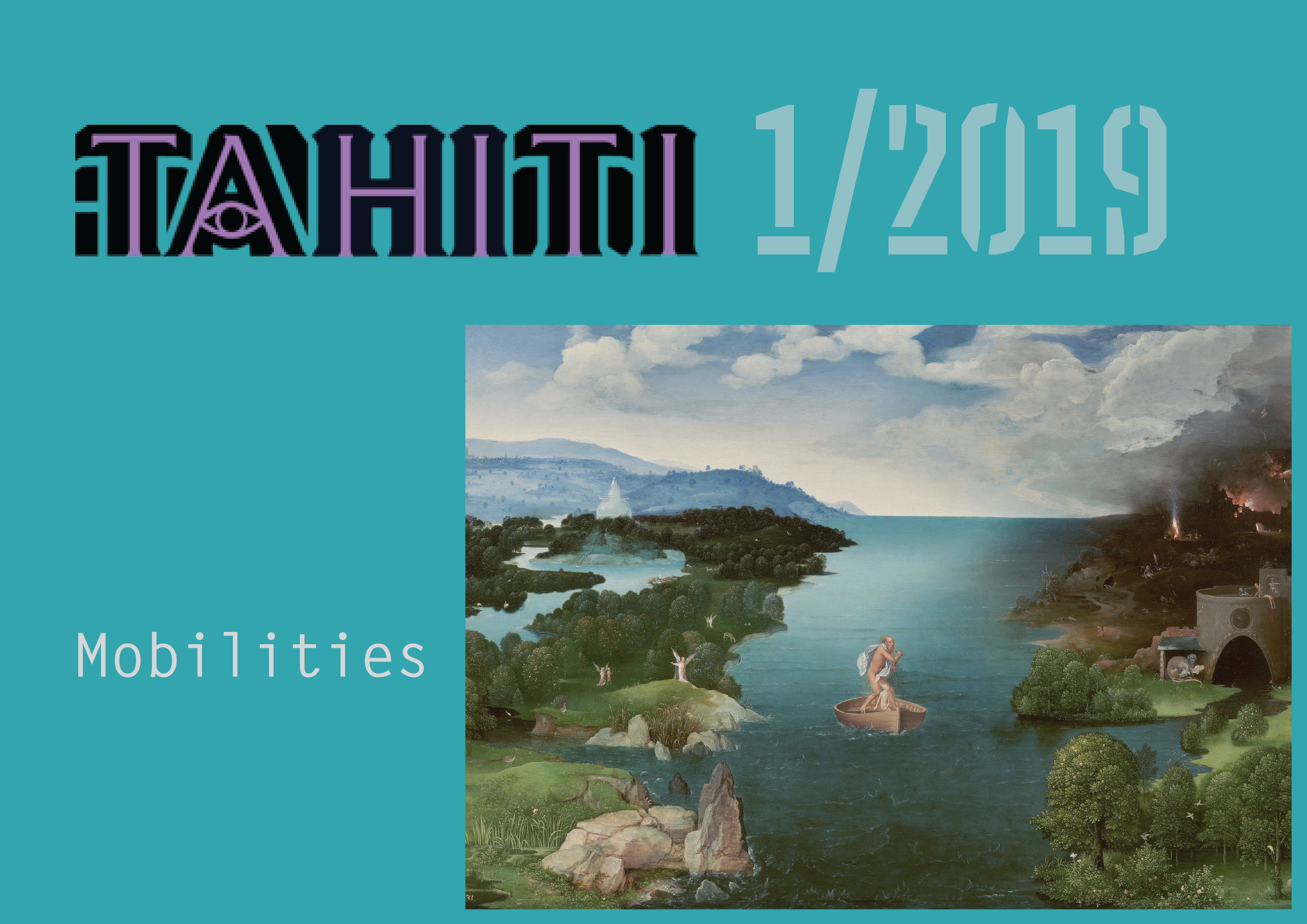 Julkaistu
maalis 18, 2019
Viittaaminen
Lundström, M.-S. (2019). Bland turister och araber: Juho Rissanen på hälsoresa i Biskra 1931. Tahiti, 9(1), 37–64. https://doi.org/10.23995/tht.79911